Membership
We offer a private country club experience with great golf, tennis, aquatics and fitness as well as fun social activities. Our Members enjoy a beautiful golf course view while dining at our craft restaurant, Mallards, the perfect spot to enjoy fun with friends and family. Membership here is a choice that will change your lifestyle. If a beautiful setting and welcome atmosphere is what you crave, come join your neighbors at Deercreek Country Club.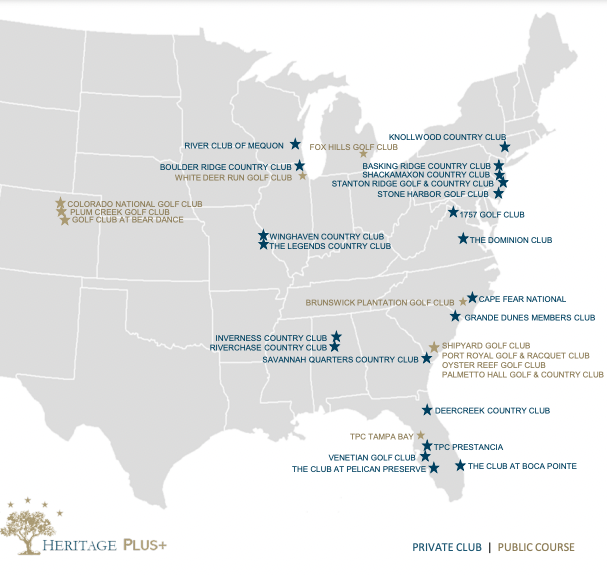 Heritage Plus Network
Heritage Golf Group
Heritage Golf Group's prestigious golf properties have won numerous awards and continue to garner praise and rave reviews within our portfolio of well-known and acclaimed golf properties spanning South Carolina, Florida, Virginia, Wisconsin, New York, New Jersey, and Illinois. We are uniquely poised to expand through the acquisition of a tightly focused and selective group of first-rate clubs. Our mission is to evolve the country club experience to the highest level—on the cutting edge of tradition by honoring the current traditions while enhancing and elevating the member and guest experience at each of our premier private, resort and daily fee golf facilities. Heritage Golf Group works closely with only the finest companies in golf. We value our business relationships and strive to provide our Members and Guests with the best service and experiences. Learn more at www.heritagegolfgroup.com.